Beauty Shop N More is very happy to be able to present the "and more" as it states in our store. All the stores presented below are affiliate stores in which I will earn a small commission once you click on and explore what they have to offer. Enjoy looking around from the comfort of your home and if you have any specific questions about the products, you can contact the stores directly.
Thanks for stopping by 🙂
~Mandu aka, BeautyShopNMore Owner
SEASONAL
Shop What's New in the Beauty Store!
SUNSHINE JEWELRY – 67% OFF RETAIL – Additional 20% OFF Internet Discounts – FREE Gifts – Over 1,000 Jewelry Gift Items – 35 Years in Business – Lifetime & Money Back Guarantee!
All of these online stores below are shops that I have visited and some I have purchased items from with reviews, included below. They are so worth the money and supporting small businesses as well. A unique gift just for you or a loved one, as well as supporting an artist. Priceless!! It is a win-win.
---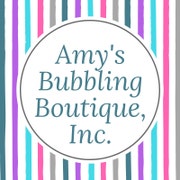 Personalized Wedding, Bridal & baby shower favors
Gaines, Michigan
Purchases: Autism Bracelet (not sure if shop still carries this item)
---
---
My Review:
"The smell is so yummy and amazing. I can't believe that this disinfects my kitchen and bathroom without having to open every window in the house. 👍 Thank You for the free sample as well. Very pleased."
---
My Review:
"This is an awesome idea! I love the citrus smell and that I can make twelve 8oz bottles of foaming hand soap. Priceless👍"
BEAUTY AND WELLNESS
"The BEST Beauty for Busy Women! Simplify your beauty routine! Multi-tasking PRESSED mineral makeup for the woman on-the-go. Made in USA! Always free shipping."
5+ personalized beauty products in a monthly Glam Bag starting at just $12/month with free shipping
CLOTHING AND ACCESSORIES
BATH AND BODY
GIFTS FOR EVERY OCCASION