First of all, let me start off by saying that I recently did an overhaul of all of my cosmetics and some skin care regimens because I felt that I had too much clutter and most of the items in my bathroom cabinet were things I had purchased on sale, on a whim or just wanting to try. YIKES! So I had to so do some soul searching about what I really wanted in a beauty regimen, to clean my face and what was the most natural. As I start this 5th decade of my life, I knew it was also time to start a beauty regimen geared toward more mature skin and take the least amount of time as well. Even more so if it was natural and not harmful to the environment, vegan and/or handmade I was all for putting this type of product on my delicate mature skin.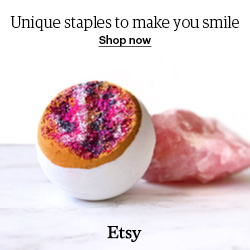 I was also looking for beauty items that had multiple uses and could work for any skin tone. As a woman of color, it can be a bit tricky but if you do you homework and try a few products, you end up finding a few treasures at the end of a very big rainbow. BOOM! products by Cindy Joseph are fabulous. I especially enjoy the Boomstick Trio. It consists of 3 products but they all have multiple uses. Yay!
I use the products as a lipstick, blush, highlighter and bronzer. But they can be used for so much more. Here is what they mention on the site:
Use these multitasking Boomsticks as your blush, lipstick, eyeshadow, highlighter, moisturizer, cuticle cream, body cream, body luster, and much more. It's all yours with three easy-to-carry Boomsticks. (Perfect for traveling light.)

From BOOM! by Cindy Joseph
What Each Boomstick looks like Individually:
Boomstick Color
Boomstick Color is a lipstick, blush, bronzer, and much more, all in one convenient 7 gram stick. This multitasking Boomstick is designed to give every women the color of happiness and excitement. (The best look for every occasion!)

by BOOM!
Boomstick Glo
Boomstick Glo has the same all-natural ingredients as our most popular moisturizer, Boomsilk—only this moisturizer comes in a light, easy-to-carry stick. This compact 7 gram moisturizer fits neatly in your purse, glove compartment or anywhere else.
Boomstick Glimmer
Boomstick Glimmer adds glamour to your skin. You can dab this pearlescent stick on your eyelids, cheeks, brow bone, or anywhere else for a little extra radiance! At only 7 grams, it's easy to carry anywhere to add a natural-looking sparkle to your skin.

By BOOM!
So there you have it, my favorite beauty products of what I am using now. I will be back for more next week, but in the meantime, take care of yourself and have a fabulous day!
By Mom Advocate