Hello,
How did your weekend go? Are you looking forward to this week? Right now it is clear, cold, off and on rain and definitely a heavy/autumn coat kind of day. My body is just letting me know that it is time to sleep more to getting more rest. As usual I took it pretty easy this weekend and did some online shopping for some needed groceries because Thanksgiving is in 3 days…YIKES! We are having some family come in from Arizona, Florida, and our area as well and they all decide that our house was the main meetup. Can you feel the excitement in my keyboard keys, LOL! So needless to say I will be doing some extra shopping this coming week. I just realized that we are out of string beans for the string bean casserole that we are in charge of for the big day. So this just means some more last minute grocery shopping(I am sure that I won't be the only one;-). What are your plans? I would love to hear more in the comments . It will be an interesting read to see how families everywhere are celebrating Thanksgiving this year.
Christmas shopping is going to be easy this year and also more sensible than past years. We have learned through lots of trial and error that the older our children get, the less they need( toy-wise) and the more they want(spending our money). Either way, I hope you are all staying safe out there and keeping yourselves sane.
Happy Holidays and make some memories.
---

What Inspires You
---
---
(READ MORE).
Beauty Recipes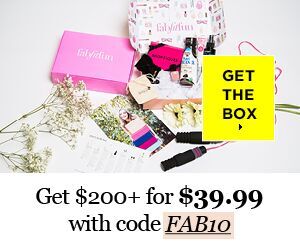 Seasonal Favorites/Trends
What's Trending: Natrol Immune Biotic Stick Powder
Natural Immune-Biotic Stick Powder
About this item
Includes 30 single-serve great-tasting orange-flavored powder stick packs of Immune-Biotic supplement for daily immune support
Each serving provides daily immune and digestive health support with a combination of prebiotics and probiotics with clinically supported Bacillus subtilis DE111
Each serving is convenient for at home or on-the-go; Pour the contents of the quick dissolve powder packet directly on your tongue and enjoy – no water needed; Stick packs can also be poured into water, if desired
Every quick-dissolve stick pack contains 1 billion CFUs
Immune-Biotic is 100 percent drug free, gluten free, non-GMO, vegetarian and contains no artificial flavors or sweeteners
---
Give A Smile-Get A Smile
In today's world of technology we do not have ample opportunity to get personal. Life is fast-paced and everyone seems to be in a rush. We dial the phone and we talk to machines. We spend long hours on the computer playing games, emailing one another or working with our web pages. Even in the office environment, we email the person in the cubicle 3 feet away instead of walking over to hand them a task list(Are you guilty of this?).
Don't get me wrong. I love technology. I cannot imagine ever being without my computer and am guilty of spending a large part of my day working online. The computer and Internet afford many opportunities. Now at no charge outside of my Internet connection I can communicate with people all over the world. If screened carefully young people have a world of education available at their fingertips. I could continue to expound on the many benefits that technology has brought into our lives. However, that is not the gist of this article.
As a result of the technological age of today's world, our personal touch with one another is decreasing. We need to take full advantage of the opportunity to be personal. Humans are becoming strangers to one another. People are in a hurry to get on with the business of living and walk past each other on the street without even a nod.
Have you wondered why there is so much clinical depression in the world today? Ask yourself why our young people are so distressed. Why so many of them attempt suicide or worse the murder of their classmates or families. Do you conclude as I do that we need more of a personal touch?
Have you taken notice to how you felt when you were standing in line at a bank and someone turned and smiled at you. Prior to that smile you were feeling very anxious, possibly tapping your foot in impatience. You weren't very happy to be there waiting in a long line. You had things to get done and you were getting more frustrated by the minute. It was one of the mundane drudgeries we all have to go through. Then comes this smile from the person in the line next to you and suddenly you feel much better. You are compelled to smile back. You do so without giving it thought, as though it is a natural inclination to reciprocate the smile.
Think about it, don't you feel compelled to smile back when someone smiles at you? Doesn't if lift your mood, and bring you out of a frustrated frame of mind? But that smile does so much more than that. It makes you feel accepted and liked. Somebody cares, and shares the things you go through. It makes you part of a group, a integral part of the human race. If you do not think that our society, do research into why our young people join gangs. The kids will tell you they are seeking to belong, to be a part of something. The gang becomes an extension of the family.
There is power in the smile, you see. It's as though that instant someone waved a wand and all the drudgery disappeared. You suddenly feel warm and responsive and the person who offered you a smile has just gone from a stranger to be wary of to a kindred spirit. Sometimes a conversation is started and now the mundane drudgery has actually become an enjoyable experience. You no longer feel frustrated and rushed and in spite of yourself and enjoying yourself. The world is now warm and fuzzy instead of cold, fearful and bitter.
I do not mean to imply that giving and receiving a smile is the solution to the world's problems, but it is a very good place to start. We all need to feel that sense of belonging. We are after all members of the same human family. We should feel moved to embrace each other in our hearts and minds.
So go ahead and smile. I dare you. But be careful. You might find the world a friendlier place to live. You might find that people are warm and kind and appreciative. Your smile might just make their day.
~Until Next time Take Care of Yourself and each other.